Mission
The mission of Rebranding Serbia conference is to point out the importance of systemic development of Serbia's positive image via various lectures by eminent experts on national/state branding, as well as examples in the fields of science, art, sports and entrepreneurship of our most successful individuals and institutions.
Vision
Rebranding Serbia's vision is to change the status of the branding of Serbia - from a passive, spectator phase and a "victim" into an active contributor and a creator of its own, positive image by bettering itself accompanied by long-term, systematic, institutionalized work.
Main goal
The main goal of this year's Rebranding Serbia conference is to raise the awareness of opinion of the public, the media and decision-makers on the importance of Serbia's national (re)branding.
Conference on the national branding
10.VII 2014.

Program 2015.
Rebrand Serbia 3
-Conference on nation branding-
Friday, 10th July 2015, Rectorate building (The campus of the University of Novi Sad)
12.00 – 13.30                       
Plenary session "re:)branding Serbia"
Gordana Plamenac, Managing Director at the National Tourism Organization of Serbia
Milena Veselinović, Journalist at CNN International
Presentation: Pitching to journalists - how to make your country interesting to the international media (in the right way)
MSc Dušan Kovačević, CEO Exit Festival
13.30 – 14.15
Caffe break

14.15 – 15.30
Panel "I am Serbia" - promoting Serbia through people
Veljko Paunović, Head-Coach of the youth (U20) national team of Serbia, World Champions 2015
Jovana Ružičić, Founder of Repats Serbia Association, PR Consultant, Founder and Director of Center for Moms
Dragana Kojičić, CEO of EARTH&CRAFTS and member of Repats Serbia
Charles Cather, "Say Serbia" founder and blog author SerbiaThroughAmericanEyes.wordpress.com
Jovan Simić, Humanitarian activist
Program 2014.
Rebrand Serbia 2
-Conference on nation branding-
Thursday, 10 July 2014, NIS Business Centre
5:00 – 5:15 p.m.                    
Welcome speeches and opening ceremony:
Dušan Kovačević, Founder and Director, EXIT Festival
Gloria Gaynor, Global Music Superstar
5:15 – 5:30 p.m.                    
Panel: How the east and west see Serbia in 2014?

H.E. Mrs. Narinder Chauhan, Ambassador Extraordinary and Plenipotentiary, Embassy of the Republic of India "India-Serbia Program"
Mr. Gordon Duguid, Deputy Chief of Mission, Embassy of the United States in Serbia
Prof. dr Ana S. Trbovic, Dean of the Faculty of Economics, Finance and Administration – FEFA
5:30 – 6:15 p.m.                    
Presentations: Roadmap to creation of new "Brand Serbia"
 Slavica Square, Director, NLP Institute – "From inner changes toward the change of the image of entire nation"
Miša Lukić, Managing Board President, Publicis Group – "Creative Industries and Rebranding Serbia "
Miroslav Dragićević, Senior Partner, Horwath Consulting – "The importance of tourism branding for the overall image of Serbia"
Marina Švabić, Director, Nikola Tesla Science Foundation, New York (USA) – "Tesla and public diplomacy of Serbia"
Promoting Serbia through young talents – NIS project "Energy of knowledge"
Program 2013.
Rebrand Serbia 1
17:00 – 17:15 Opening
Nebojsa Stefanovic, President of the National Assembly of the Republic of Serbia, welcoming speech

Dusan Kovacevic, CEO of EXIT, opening words - "EXIT and the Rebranding of Serbia"

17:15 – 18:30 Panel I: Branding as a factor of development of modern countries

Opening remarks: prof. dr Ana S. Trbovic, Dean of the Faculty of Economics, Finance and Administration – FEFA

Jeremy Hildreth, national branding guru, "The Importance of Good National Branding for The Development of Modern Countries – Successful examples"

Sudhir John Horo, participant in the program for rebranding of India, "Public-private Partnership in Nation Branding in India"

Aleksandra Drecun, Director of the Center for the Promotion of Science "Tesla as a Serbian Brand – Branding of Serbia through Science"

Prof. Dr. Goran Petkovic, State Secretary for Tourism, Ministry of Finances and Economy, "Branding of Serbia as a Tourist Destination

18:30 – 18:45 Short break (refreshments)
18:45 – 19:30
Panel II
Prof. Philippe Mihailovich, leading European academic and practitioner, co--founder of Brand Architecture, Visiting Professor at many European Business Schools, "Possible Means of Building the National Brand of Serbia"

Milan Ristic, Director of the marketing agency Profile, "Branding of Serbia as a Festival Country - Gucha as a Global Brand"

Nikola Damjanov, Nordeus, "Top Eleven – football manager" as a Leading Serbian and World Brand in the Digital World"

Kevin Shannon, British filmmaker, blogger and adventurist "Project Walk Serbia"

Karl Haudbourg, Frenchman promoting Serbia all around the world, Project Ambassador-serbia.com

19:30 – 20:00 Celebrative cocktail reception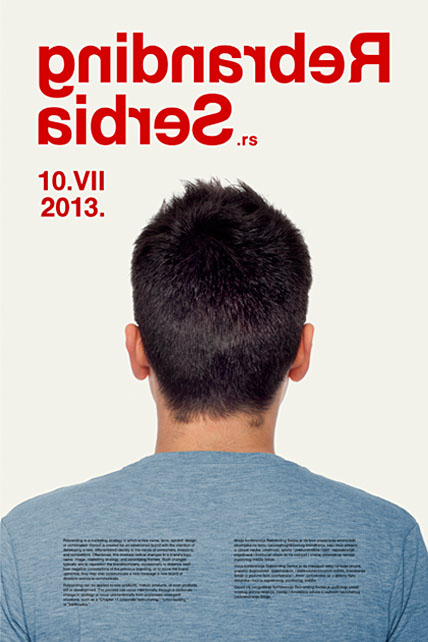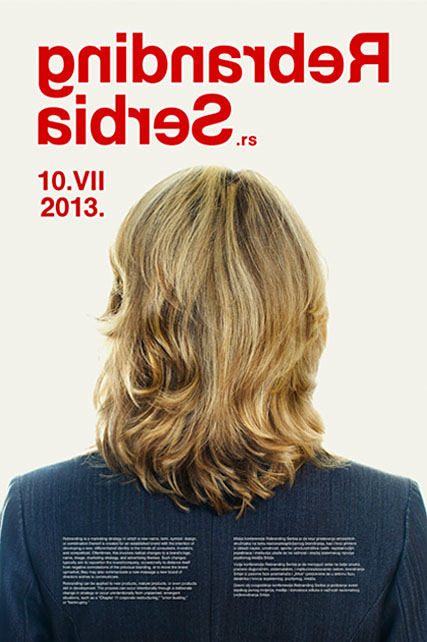 Sudhir John Horo

the founder director of Ideaworks Design & Strategy Pvt. Ltd. – India's only communication design that specializes in place-branding and public diplomacy projects

Sudhir John Horo is the Founder Director of Ideaworks Design & Strategy Pvt. Ltd. – India's only communication design that specializes in place-branding and public diplomacy projects. Horo is an alumnus of the National Institute of Design, Ahmedabad, India with a specialisation in Graphic Design. He has worked in the communication design industry for the past 13 years in print, online, exhibition, multimedia and advertising for brands like The World Bank, Discovery Communications, Thomas Cook Publishing, Evalueserve, LG Electronics and Siemens Mobile.

In 2006, together with Amit Shahi, Horo founded theIdeaWorks, and since then, they have worked with various national and regional governments on nation-branding and public diplomacy communication; most notable of which is the UK Creating Tomorrow campaign – a Public Diplomacy Initiative of the British High Commission in India, in 2006 and Bonjour India – a multicity initiative of the Embassy of France in India, in 2011.

He has been associated with the India Brand Equity Foundation (IBEF), (a public-private partnership between the Ministry of Commerce & Industry, Government of India and the Confederation of Indian Industry that aims to effectively present the India business perspective and leverage business partnerships in a globalizing market-place) since its formative years. Horo has been instrumental in developing communication for India's business brand, launched at the 2006 Annual Meeting of the World Economic Forum at Davos, followed by other high-profile events like Hannover Messe 2006, India Business Exhibition in the European Parliament, Brussels, 2006 and IncredibleIndia@60 in New York, 2007. He has also worked for Incredible India, the tourism brand of India, having designed and executed its print and outdoor campaign in Singapore against the backdrop of the Singtel Singapore F1 Grand Prix 2008.

In 2011, as part of a privately initiated Brand India promotion programme, Horo initiated a discussion platform called InDialogues, which has brought India and world's leading domain experts – designers, photographers, business leaders, social entrepreneurs, academicians, policymakers and government officials together to discuss India-centric issues. The platform serves as a venue to facilitate interactions between young students and the domain experts.

In 2011, Horo conceptualized INDIAFRICA: A Shared Future – a unique initiative that looks to engage the youth and young professionals in India and Africa through contests, fellowships, mentorships, collaborative projects, events and cultural exchanges. The programme is currently being supported by the Public Diplomacy Division, Ministry of External Affairs, Government of India and is into the third edition. Till now, the programme has been able to reach out to the youth in over 30+ countries in Africa and has managed to garner a reach of over 45 million on the social media network. The programme can be followed at www.indiafrica.in.

Horo keenly follows public diplomacy, place-branding, social innovation and entrepreneurship, cultural and creative industry entrepreneurship and social development through design.

Jeremy Hildreth

international branding and identity expert

Jeremy Hildreth is one of the pioneers of the discipline of place branding, helping cities and countries attract investment and tourism through imaginative tactics and thoughtful strategies. His private sector work concentrates on "brands from places" and teaching companies the art of leveraging provenance (i.e., where they're from) for commercial advantage.

Hildreth is the only professional to have worked closely with both founding fathers of nation branding: Wally Olins, chairman of Saffron (where Hildreth was head of place branding for five years), and Simon Anholt, with whom Hildreth co-authored the book Brand America: the mother of all brands (translated into five languages and released in a revised second edition in 2010.

During the last decade, Hildreth has advised the governments of numerous countries on image-related issues, including Mongolia, Northern Ireland, Lithuania, Poland, East Timor, Ghana, Monaco and Mauritius, as well as cities (notably London and Rio de Janeiro) and regions (including Swedish Lapland and Latin America). Hildreth is also a copywriter, having worked in this capacity for Nike and Volkswagen and many of his consultancy clients, especially London.

An alumnus of the Wharton School of the University of Pennsylvania and Oxford University's MBA programme, Hildreth is an American (with European citizenship) based in London. In the 1990s, Hildreth spent several years as a policy researcher at a Washington think tank and an economic analyst on Wall Street, writing for The Washington Times, The New York Post, USA Today, the Boston Herald and Canada's National Post.

As a journalist he contributes regularly to Monocle and The Wall Street Journal's Leisure & Arts page. About Jeremy's dispatches from far-flung locales, Kurt Loder, the legendary MTV V.J. and Rolling Stone editor remarked: "Whoa. I think you may be singlehandedly extending the Golden Age of travel writing."

Based mostly in London, he recently resided in Ulaanbaatar while developing a brand strategy (and creative execution thereof) for Mongolia's cashmere and exotic fibre sector—an industry which contributes approximately 10% of the nation's GDP, and nearer 100% of the livelihood of the country's one million nomads.

Selected recent publications



"The measurement challenge," chapter 12 of Destination Brands 3rd ed., 2011.
"Nation branding: yesterday, today and tomorrow" (with Wally Olins), chapter 3 of Destination Brands 3rd ed., 2011.
"Place branding: a view at arm's length," Place Branding and Public Diplomacy, Spring 2010.

Philippe Mihailovich

Considered as a leading academic in the field of Brand Management specialising primarily in brand creation and exploitation. He is a founding theorist of Brand Architecture and Brand Stretching.

As a practitioner he has been the Marketing head of famous international brands such as Nivea, Wella (P&G) and British Telecom and as a consultant has assisted in the creation or repositioning of numerous challenger brands from private label to high end fashion and luxury houses, airlines and hotels. As founder and President of HAUTeLUXE he currently works as a Brand DNA Story-building and Brand Stretching strategist to the 'luxury' industry primarily in Paris, London and New York.

Philippe is also a private conference speaker and academic. As Visiting Professor of Brand Management, primarily focused on High Luxury Brand and Story-Building Strategies for MBA, MIM, MBC, MSc and other business degree programs at leading private Business Schools, notably INSEEC, EDHEC, Stockholm School of Economics in Riga, Institute Francais de la Mode (IFM Summer Program), IFA and others.
As a Brand Confidante/Advisor, he is usually involved in troubleshooting, reviving brands, or remodifying Brand Story and Content Communication Strategies as well as developing new brands- from co-conceptualising and creating to developing sustainable strategies for Image as well as Income growth.

Born in South Africa of a French (+Swiss) mother and Serbian (+German) father he draws from his experience starting out as a fashion photographer in Johannesburg and going on to fashion retail management after completing his BA degree in Industrial Psychology and Social Anthropology at the University of the Witwatersrand which he followed on to an Executive Masters in Advanced Marketing and only much later continued to become a PhD researcher at Surrey University in the UK.

He has written numerous landmark academic papers on brand architecture which have been published in the Journal of Brand Management and the Journal of Place Branding. He has also published a series of Luxury Brand theories on LuxurySociety.com and is an elected member of the Medinge Group, a not-for-profit, international 'think-tank' collective of high-level Brand authors and practitioners promoting principles of humanity and ethics in branding.
Petra Kočića 15a; Novi Sad,
Tel/Fax: +381 21 632 02 13
answerme@rebrand.rs